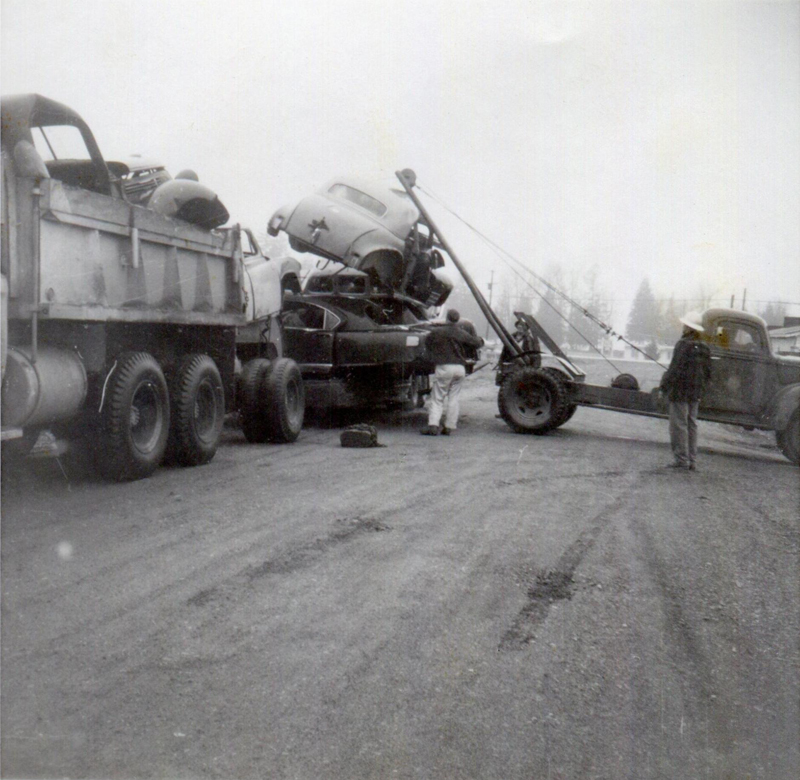 In 1954, Ramsay MacDonald obtained his first trades license for the operation of an auto parts retail sales business in the Township of Langley. Originally dealing only in auto parts, Ramsay soon found himself as a retailer of anything and everything metal. Known for his all-encompassing knowledge and firm pricing, he soon established himself as the only metal recycler in the area. Ramsay's vision, along with his keen entrepreneurial sense, would drive Mac's Auto Parts to become iconic in the farming community of Murrayville.
Ramsay passed away peacefully on March 26, 2002, in Langley Memorial Hospital. He was the proprietor of Mac's Auto Parts for 50 years and was a founding member of Zone 6, Murrayville Volunteer Fire Department. He was well respected and liked by all who knew him.
Following the passing of Ramsay MacDonald, Ruedi Uebelhardt became the owner of Mac's Auto Parts. With a revised vision and under the new name Mac's Traders Inc, Ruedi would expand the business by developing its recycling capabilities. Today, Mac's Traders Inc still sits on the same corner that Ramsay McDonald began his auto parts business nearly 60 years ago.
Mac's Traders Inc would like to thank Pat MacDonald and the rest of the MacDonald family for their generous and continuing support.